Monday, February 28th, 2022
Black History Month is a time to remember and recognize those who have made significant contributions to nursing and medicine. Today, around 10% of nurses in the United States identify as Black or African American with that number continuing to grow. African American pioneers in medicine included Dr. James McCune Smith, the first African American to obtain a medical degree in the United States, as well as Dr. Edith Irby Jones, the first black woman elected president of the National Medical Association. Celebrating Black History Month through the lens of health and wellness is the National Museum of African American History & Culture, featuring looks at trailblazers, innovation and discovery. See more
here
.
Spotlight on Belbina "Bina" Pereira, CNN-NP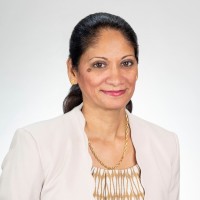 Belbina "Bina" Pereira, CNN-NP, has worked at the Manhattan campus of NYU Langone Health since January 2021. Bina has a wealth of experience in many aspects of nephrology, including outpatient and inpatient hemodialysis, chronic kidney disease, and peritoneal dialysis. She joined NYU Langone Health to experience nephrology at a world-class institution with top-rated programs in transplantation, cardiac surgery and advanced therapeutics, and oncology. With a commitment to expanding her skills, she learned to manage continuous kidney therapy, as well as ensure peritoneal dialysis patients received the highest care.
Requirements include travel two weekends per year (expenses paid). Your job cannot include staff education other than precepting new employers. Interested? Contact NNCC at
nncc@nncc-exam.org
.
Take the NNCC February Pop Quiz
Calling all Certified Nephrology Nurse Practitioners (CNN-NP)! It's your turn for the "NNCC Question of the Month." The question is posted on the
NNCC Facebook page
. You'll get a list of options, an explanation for the correct answer, and reference information. You can also go right to the question
here
. Good luck and have fun!
Upcoming Meetings: Visit our Booth!
NNCC will be exhibiting at the following meetings this spring. Please stop by to learn more about NNCC's certifications, award programs and more.
March 22 - 25, 2022, Las Vegas NV
Booth #107
April 6 - 10, 2022, Boston, MA
Booth #1101
May 22 - 25, 2022, Fort Worth, TX
Booth # TBD
June 21 - 26, 2022, Orlando, FL
Booth # TBD
COVID-19 and its Impact on Kidney Patients Utilizing U.S. Dialysis Centers
Kidney transplant recipients were more careful than the general population during pandemic
Kidney Care Crisis: Nephrology Leaders Urge Biden Administration to Make Kidney Patients a Priority as Fallout from COVID-19 Worsens | American Nephrology Nurses Association
March is National Kidney Month!
March is National Kidney Month, a time to raise awareness and focus on building pathways to better kidney care. Right now, 37 million people in the United States are estimated to have chronic kidney disease (CKD). As many as 9 in 10 people are not aware that they have CKD. Get ready for National Kidney Month 2022! See resources
here
.